Walkthrough
Translating the Masters: Johannes Itten and Friedl Dicker's Utopia
Begin Walkthrough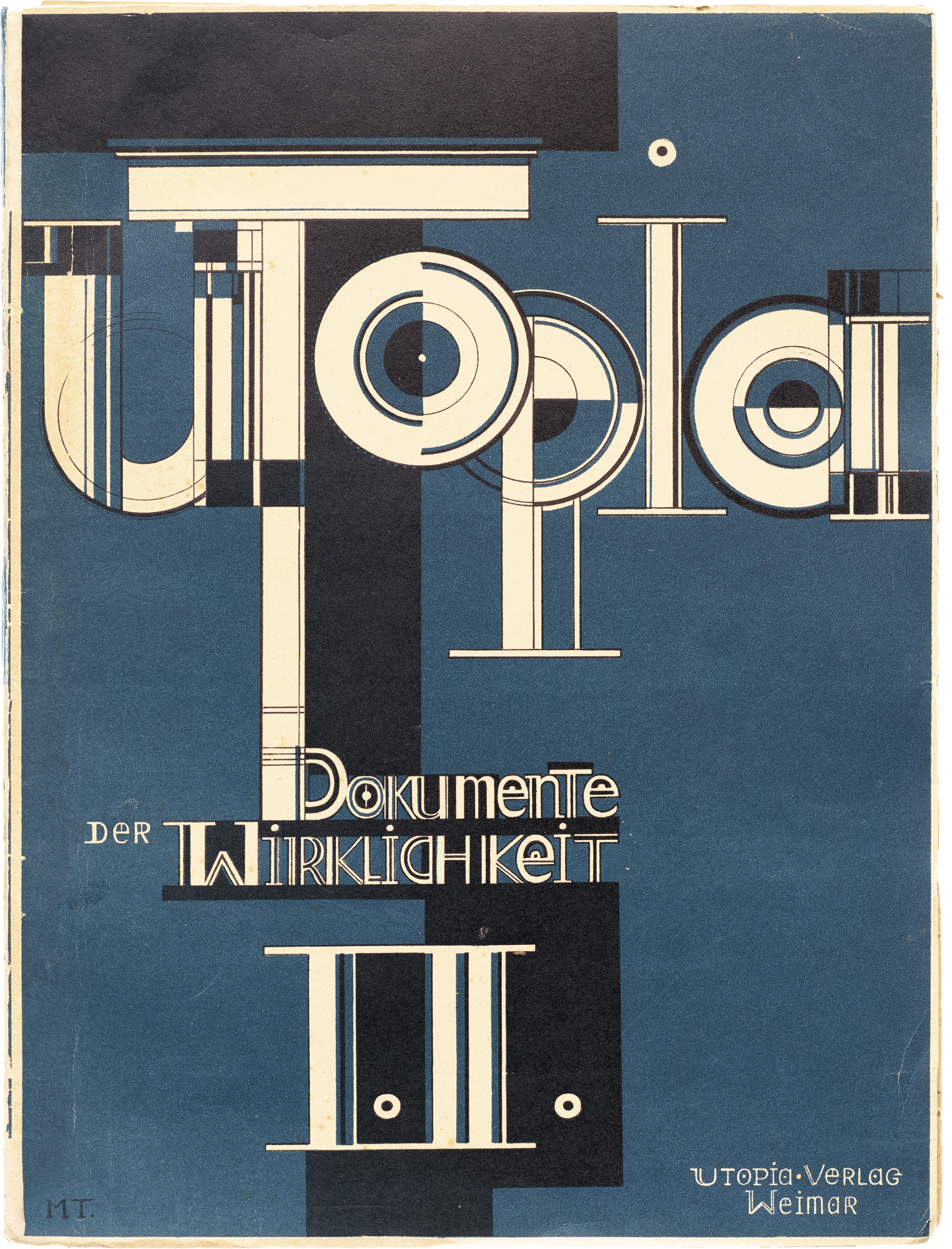 While not published by the Bauhaus, this book by early master Johannes Itten captures a lesser-known expressive and gestural aesthetic that was nonetheless part of the school in its Weimar years.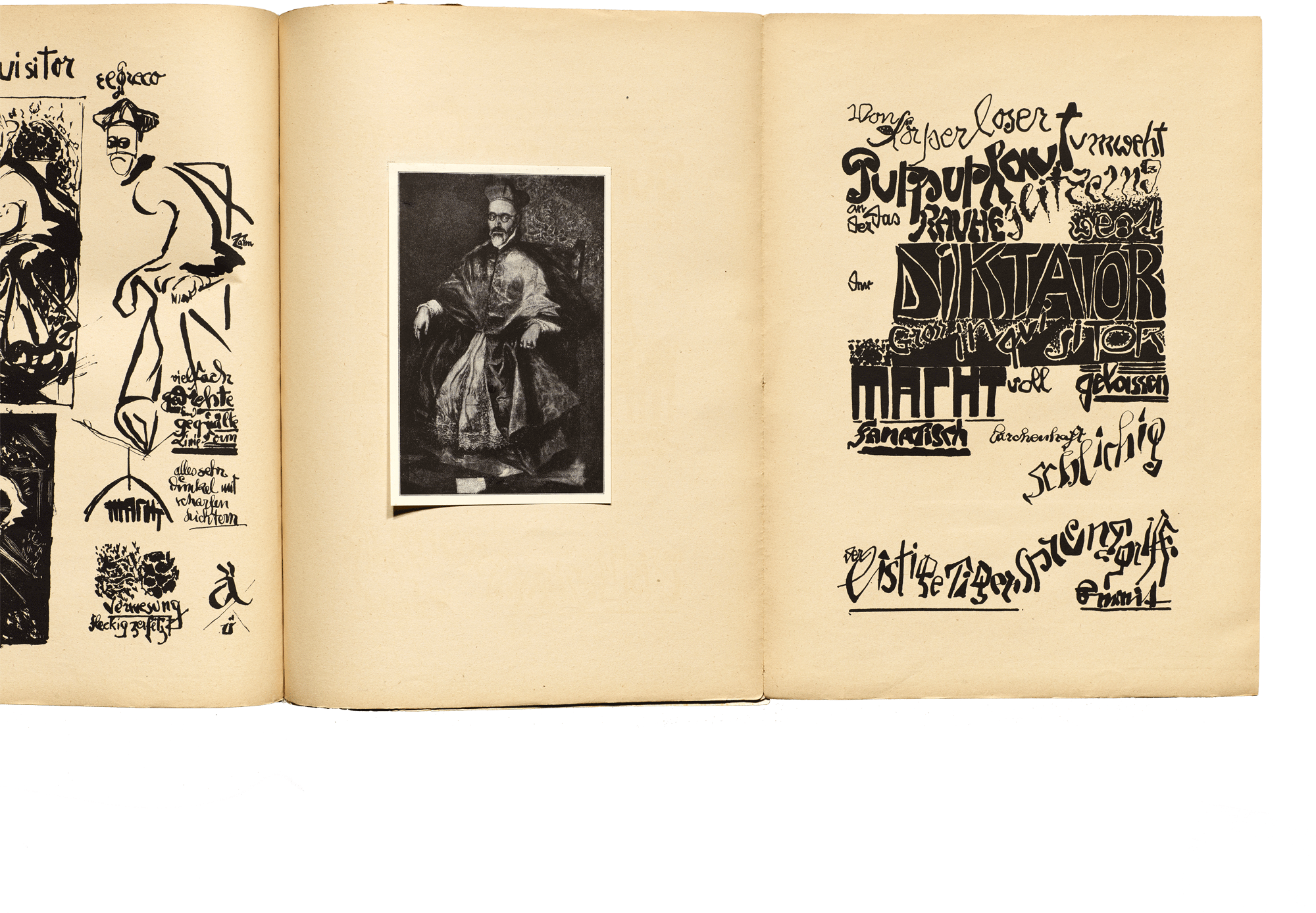 It contains a section of reproductions of classical paintings accompanied by lithograph reproductions of Itten's commentary. His analysis appears in remarkably dense and chaotic hand-lettered compositions, the likes of which are rarely seen in graphic design history until the punk and grunge movements of the late twentieth century.
These essays from Itten also showcase unique production effects, with each lithograph tipped onto the verso page. Several spreads also feature tissue paper tip-ons that provide a diagrammatic overlay linking the composition of the hand-lettered interpretation to the original painting.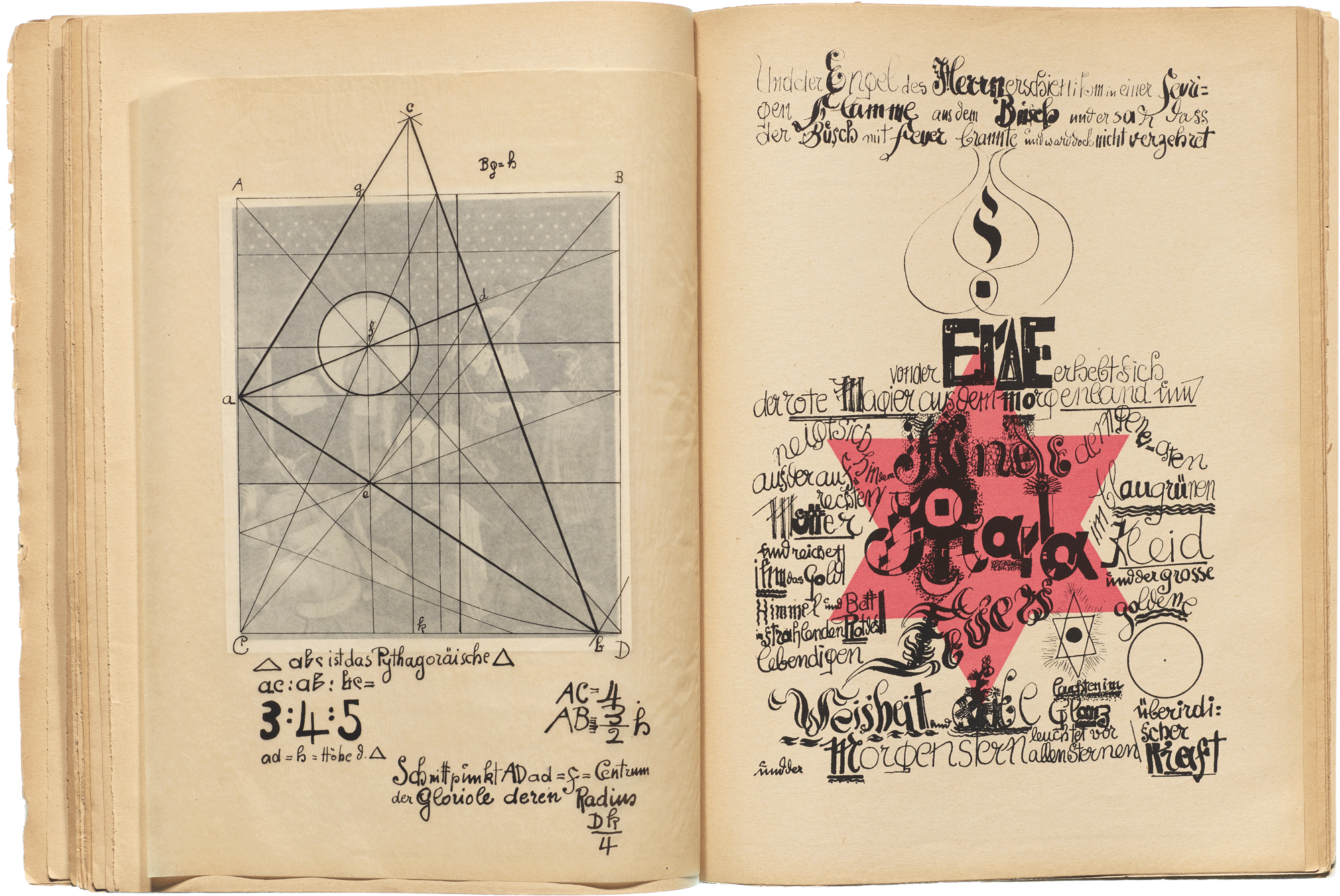 Utopia is also a collaborative work, including two student contributions. Hungarian-born Margit Téry-Adler (the wife of the book's publisher, Bruno Adler) designed the cover, which features geometric-constructivist lettering that contrasts with Itten's irregular organic handwriting inside, and Austrian artist Friedl Dicker rendered one of Itten's essays into striking typographic compositions.
Dicker's improvisational pages form a typeset complement to Itten's lettering, combining several weights, sizes, and styles of blackletter and roman type—ranging from Unger-Fraktur and Fette Gotisch to Normande, Tiemann-Mediäval, and Bernhard-Antiqua—in red and black ink, plus rules, blocks, and dots, to form structural, Dada-esque configurations.
After leaving the Bauhaus in 1923, Dicker worked as an artist and a designer. Between 1943 and 1944, she taught art to children in the Theresienstadt ghetto and concentration camp. The exercises she conducted with these children included collages inspired by Old Masters paintings as well as rhythmic and observational drawing. Among her students who survived, several became founders of the new disciplines of art therapy and child psychology, seeding another Bauhaus legacy.
More Walkthroughs
Explore the exhibition through video, interviews, and interactive tours of selected objects.
More walkthroughs are coming soon. Sign up to be notified.
For much more background and historical context on the material featured in this exhibition, get the catalog.