Walkthrough
The Bauhaus's First Book: The 1923 Exhibition Catalog
Begin Walkthrough
This book represents a number of Bauhaus firsts: It is the exhibition catalog for the school's first show, its first statement issued in book form, and the first publication from its own publishing house, the Bauhausverlag. The catalog's hand-lettered cover by Austrian-born Herbert Bayer, then still a student, is a nascent example of his interest in geometric letterforms, which found further expression in his Universal Type.
The page design by Moholy-Nagy represents one of the first definitive statements of Bauhaus typography. In fact, the title of his essay in the catalog, "The New Typography," is the first appearance of the phrase, which came to encompass the entire modernist emphasis on asymmetrical layouts, sans serif typefaces, and geometric shapes in page design.


The book records the pedagogies of masters such as German artist Paul Klee and Russian painter Wassily Kandinsky, as well as German musician Gertrud Grunow, who taught a course on harmonization—the relationships between sound, color, and motion—and was the only woman on the Weimar faculty. It also promotes the weavings, pottery, furniture, and other wares produced for sale in the school's workshops.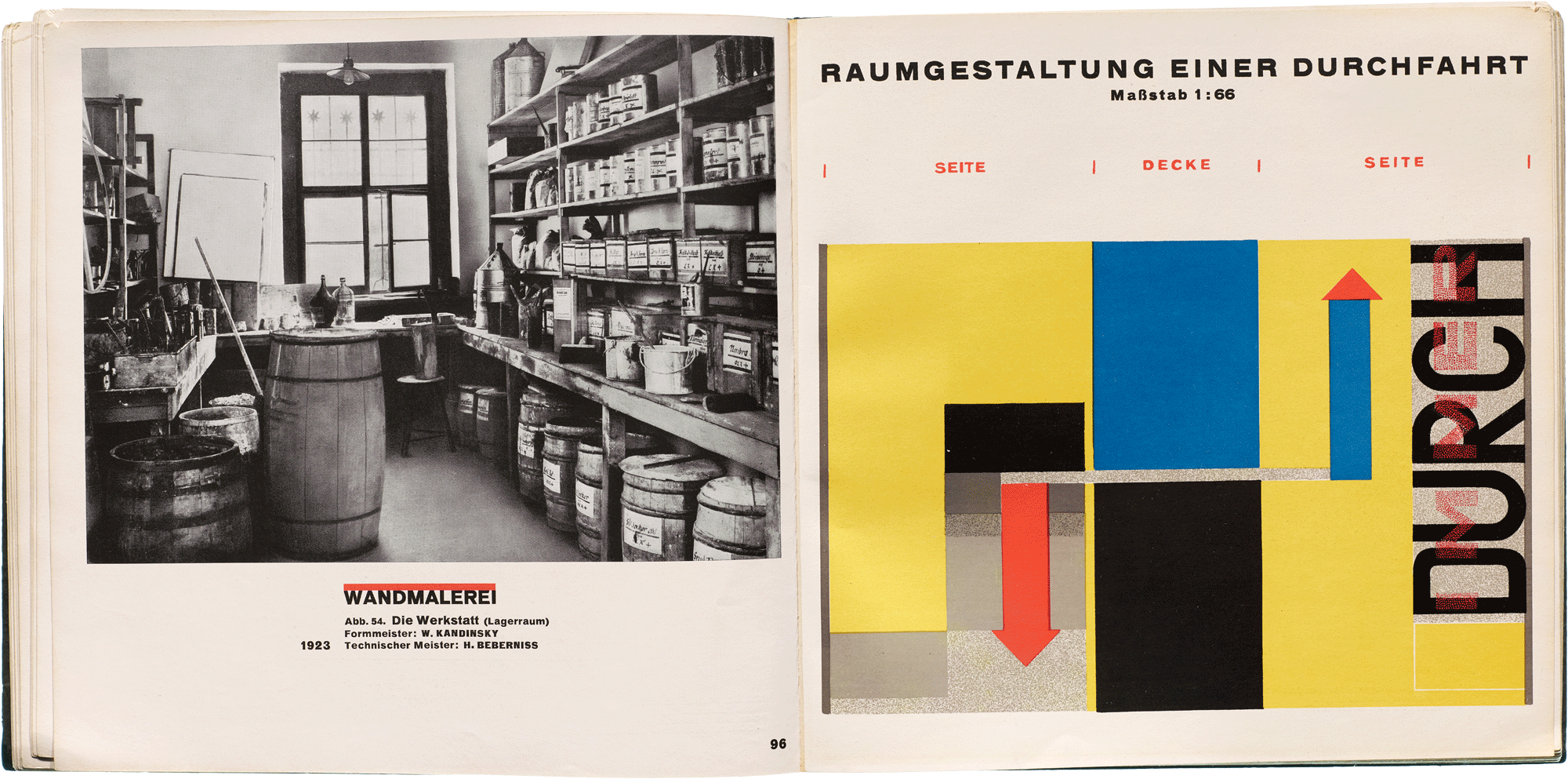 More Walkthroughs
Explore the exhibition through video, interviews, and interactive tours of selected objects.
More walkthroughs are coming soon. Sign up to be notified.
For much more background and historical context on the material featured in this exhibition, get the catalog.