Walkthrough
bauhaus: magazine for design
Begin Walkthrough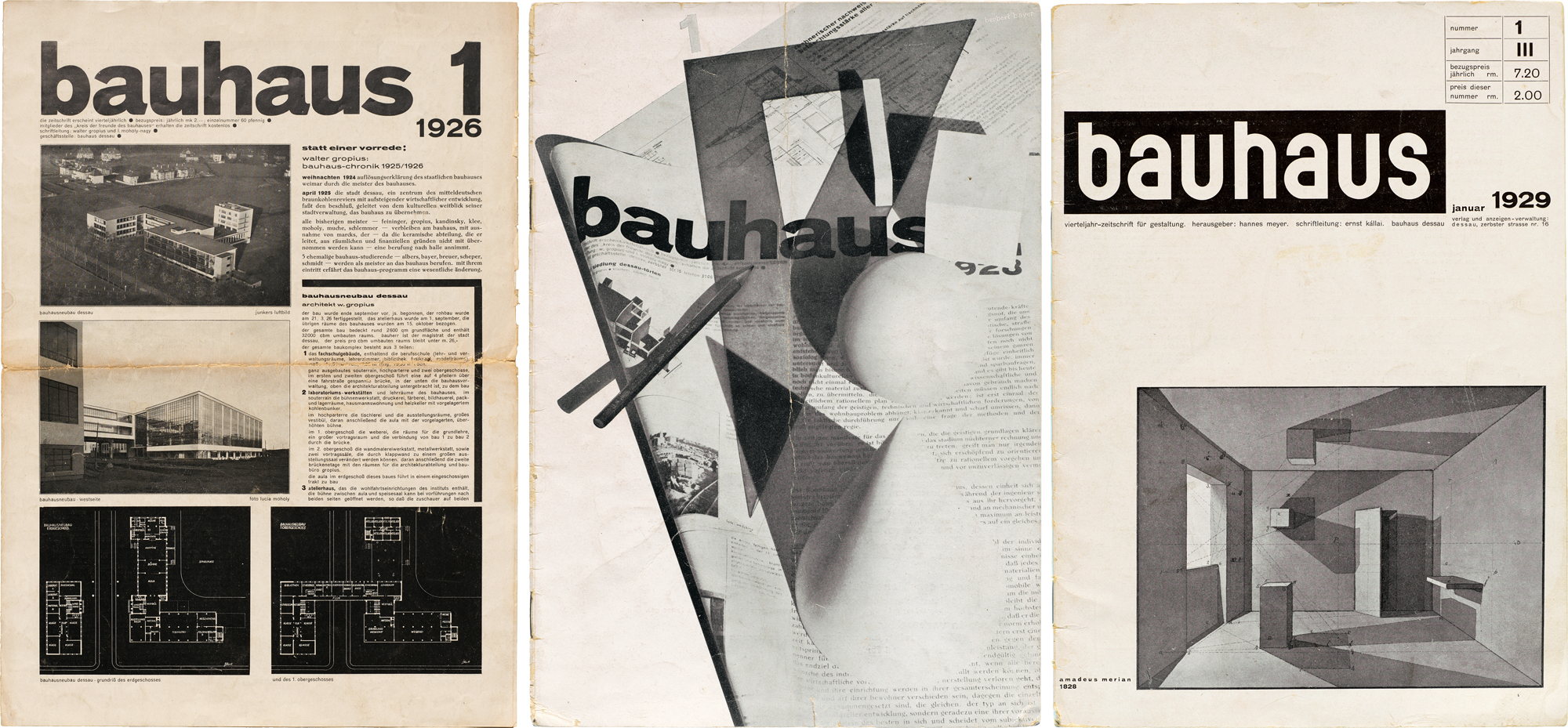 After the Bauhaus Books, December of 1926 saw the advent of the school's other major serial publication: bauhaus magazine. While the books collected the instructors' most essential ideas for posterity, the quarterly magazine kept an international readership up to date on happenings at the school, the aesthetic and ideological debates of its time, and the cutting-edge products of industrial design—from lamps and tea sets to furniture and wallpapers—developed in its workshops and sold to the public. Indeed, bauhaus is possibly the richest primary source for understanding the school during some of its most vigorous years. Its changing format, design, and typography also track the successive tenures of the three major Bauhaus typographers: László Moholy-Nagy, Herbert Bayer, and Joost Schmidt.
More Walkthroughs
Explore the exhibition through video, interviews, and interactive tours of selected objects.
More walkthroughs are coming soon. Sign up to be notified.
For much more background and historical context on the material featured in this exhibition, get the catalog.